Even 'cat people' hate litter boxes. I don't know about crazy cat ladies, I don't associate with any....wouldn't want it to rub off.
I have been trying to figure out the best and least stinky/dusty/grit on the floor way to have my cats' litter box in my place. Ideally, I would get a sliding door pet insert and put it out outside.
The box would be off in a corner during any non-freezing cold weather. My test run of this plan was foiled by little man Mr.Beans who has acute allergies, asthma, and cystic fibrosis (among other health issues), and instantly reacted badly to so much time out in the pollen filled air.
a bad Beans day. the ears say it all.
He does ok with open windows from time to time so, I'm going to have to make a more enclosed outdoor solution that prevents him from lounging out on the balcony for hours on end.
It needs to look better than the setup above, as it will be visible from inside and not hidden away in a garage that I don't have.
nice s*%t box
I've seen some Ikea hacks, but ultimately, I was waiting for a cabinet to materialize in a cheaper manner than buying brand new.
My upstairs neighbor, who was renting and is moving out, threw an obscene amount of stuff in the dumpster yesterday, including a great toy chest I am now scheming on how to use for a cat box.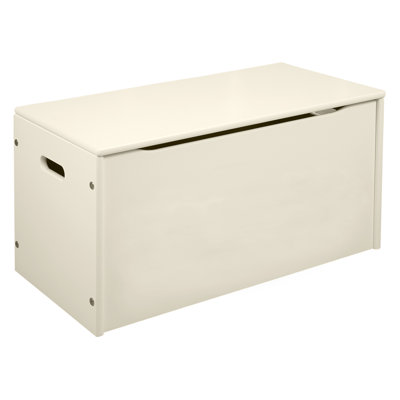 just like this, but without handle holes
I am both thankful for the bounty I found next to the dumpster and her impending absence. She was not very friendly or considerate. While we all can appreciate Billy Joel from time to time, she would blast it at 3am on a Tuesday in her bedroom right above mine, and screech along loudly with a friend (notable quotes I could hear from above 'I must not be good, cuz I didn't die young: I'm old and still aliiiiive!'). This is just one example in a battery of charming behaviors involving various repetitive loud noises, perma-junk/trash on her front balcony, and offensive incessant smoking. But I digress and will put away the hater-ade for today.
I'll use the chest in a similar manner to this Ikea hack, but with the lid opening on the top:
I'd like to perhaps make the back wall plexiglass to allow more light into the box, but will experiment before cutting a big hole for that in the actual box.
Other than that, all I anticipate needing is some paint: to shine up the scratched n dented outside/seal the inside from potential out-of-box incidents, and a cat door
So it'll be a pretty nice little project, I'll go to Home Depot, maybe trim out the thing with pallet wood, I don't know, I don't know if we'll have enough time.
Frank